Wheatland, Wisconsin Wood to Gas Fireplace Conversion
Fireplaces are the center of many Americens favorite memories; movie nights, opening presents on Christmas, or even just an average Tuesday! At the moment it seems like a great idea, but then the night ends and the fire is still going when you're ready for bed or there's a mound of ashes left behind. What if it didn't have to end that way? Gas fireplaces are a great way for quick and mess-free memories by the fire so you can spend less time cleaning up and more time with your family! For more information on our gas logs or any of our other services, contact Elite Chimney at 847-239-2458 today!
Enjoy a Safe & Efficient Fireplace
Chimney Inspections & Cleaning
To keep your home safe from chimney fires, it's recommended chimneys be inspected annually. You can turn to Elite Chimney for certified chimney inspections in Wheatland. We'll provide you with a full report on the condition of your chimney, recommendations for cleaning and repairs if necessary. Call us today for pricing and availability.
Don't let a chimney leak cost you thousands of dollars. Have your chimney inspected annually by the pros at Elite Chimney, and you'll save money. We'll catch leaks early so that repairs can be made before the damage becomes too costly. Whether the leak is caused by a damaged chimney cap, masonry problems, degraded flashing, or another problem entirely, we'll provide the right repair options for your home and chimney. We can also make recommendations for leak prevention too. Call us for a chimney repair quote!
We can help you with popular chimney solutions including caps, crowns, flue liners, dampers, and flashing. Whether it's time for replacement or you're looking for a quote on new installs, we can help! These products are incredible investments, providing benefits such as improved efficiency, extended flue life, and reduced maintenance costs. Give us a call to discuss your options.
Convenience, Comfort & Cost Savings
Wood to Gas Conversions
Have you been thinking about a gas fireplace? We don't blame you! Gas fireplaces offer many benefits, from effortless use to long term savings. We offer two options for wood to gas fireplace conversions – gas fireplace inserts and gas logs. If your wood fireplace has become too much work or sits unused, call us to learn more about your gas conversion options!
Dependable, Affordable Chimney Professionals in Your Area
Our Certifications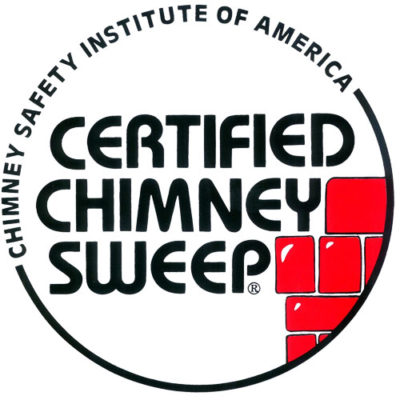 See Our Chimney Pros At Work
Check out the photos below to see a sample of our chimney work.
Cleaner, Efficient Chimneys & Fireplaces
If your chimney needs to be serviced don't hesitate give us a call today (847) 239-2458 or click the link below and book an appointment online!